Are you PHYSICALLY ready for the ski season?
Make this ski season your BEST EVER:
Confidence to ski the entire mountain.
Endurance to ski the bumps from top to bottom.
Agility, power and strength to tackle the steeps.
Finesse to carve the groomers.
Energy to ENJOY a full day of skiing.
Joint  Integrity to minimize and/or decrease the risk of injury.
Look and feel better with less fat and more muscle.
Maximize your FUN on the slopes!
My 12-Week PEAK Ski Conditioning program will deliver this for you.
PEAK Ski Conditioning program includes:
12-weeks of ski-specific athletic conditioning workouts.
3, 30 minute workouts per week; 36 progressive workouts (pdf format).
Exercise demonstration videos.
PEAK Ski Conditioning Athletic Challenge
Minimal equipment necessary.
Coaching provided throughout entire 12-week program.
PEAK Ski Conditioning workouts address these athletic conditioning components: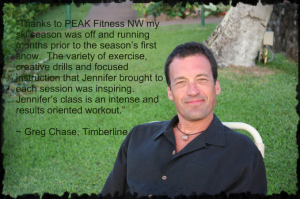 dynamic warm ups – dryland & on-snow
balance
joint integrity
quickness
agility
power
total body strength
core stabilization & strength
range of motion
Over the last five months, along with my 20 years of ski conditioning experience, I have poured my blood, sweat and tears into developing the most comprehensive, effective, challenging,  time efficient and FUN program to enhance skiers enjoyment on the mountain!  Making it even better – you can perform this routine in your home, at a gym, in the parks and on the road traveling!
Currently, I am looking for people who want to get serious RESULTS.  Those individuals that are READY to Get FIT.  Ski HARD. & Have FUN this season.  If you are willing to commit to workouts three days/week, 30 minutes in duration for 12-weeks and provide me feedback on how to make my program even better then I  will provide you coaching throughout the entire program and help you have your BEST SEASON EVER!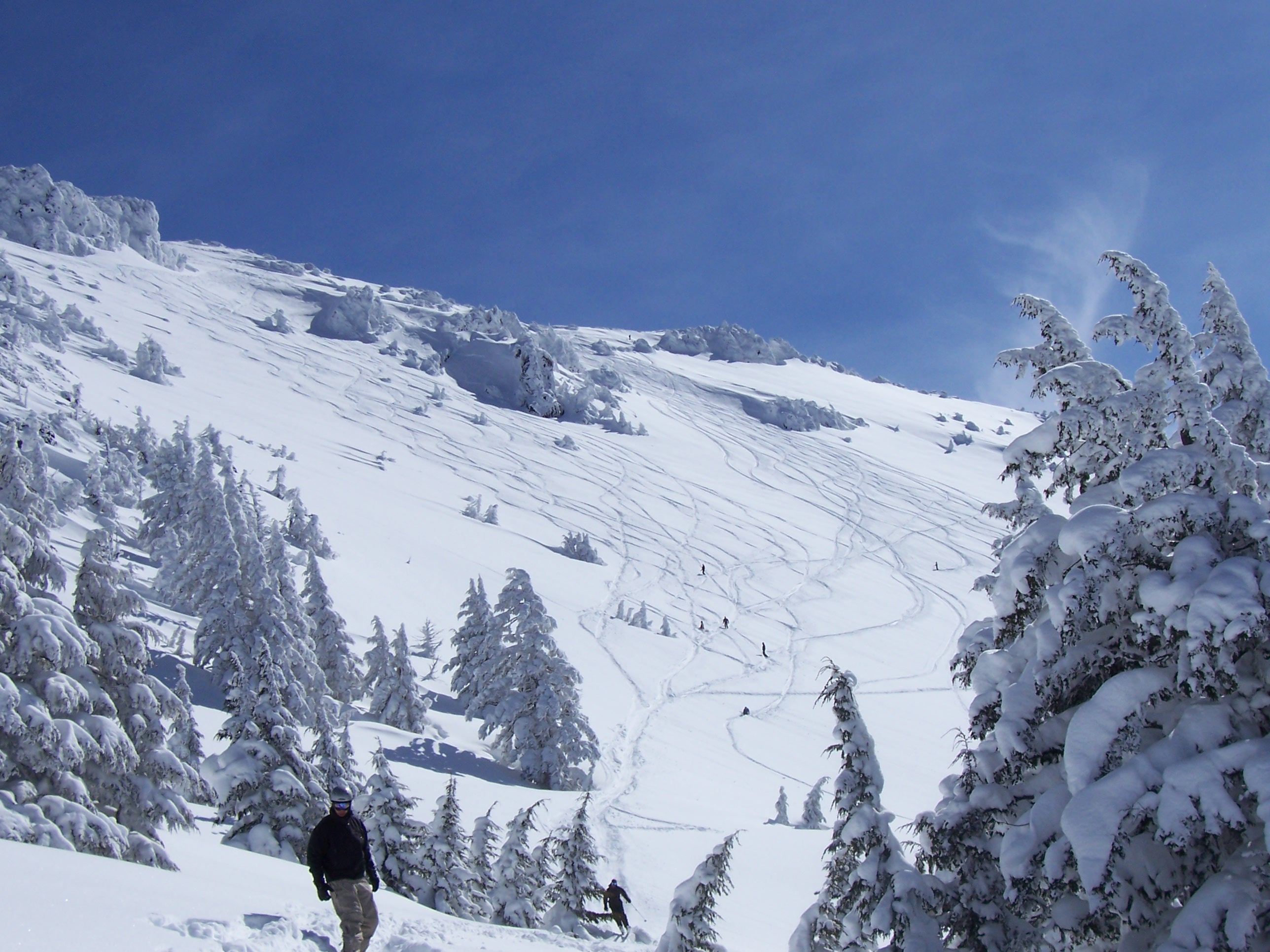 Don't miss out on this GREAT OPPORTUNITY to get in the BEST SKI SHAPE of your life – and do it in half the time with these effective and efficient 30 minute workouts that I will provide and give you the accountability YOU NEED for MAXIMUM RESULTS!
See what people have to say about PEAK Ski Conditioning:
Since I began ski conditioning with Jenn three years ago, I have experienced many positive results.  After my first season of ski conditioning I earned my Level III PSIA certification.  Working out with Jenn prior to the snow falling allowed me to begin my season ready to train and work on my skiing rather than first just trying to make it one run without my legs burning.

My first day last year was a powder day and I was able to ski all day, with  no breaks, with no tired muscles during or after skiing.  This would not have been the case in years past.

Since I began training with Jenn, I sleep better, I have more energy and it takes me less time to recover from a strenuous day of exercise.  Jenn's classes make workout out, fun!  Jenna Krevosky, PSIA-NW Level III Ski Instructor, Mt. Hood Meadows.
Your investment in the PEAK Ski Conditioning is $67, that's less then the cost of one lift ticket!
A typical individual coaching session with me is $70 an hour.  This entire program is less than the cost of ONE personal training session, and you get 12-weeks of training, 36-30 minute workouts, demonstration exercise videos PLUS 12-weeks of coaching from me, an entire value of $1500, for one low price!
Ready to enhance YOUR on snow skiing experience?  Click below to get started:
www.peakfitnessnw.com/event/peak-ski-conditioning
Here are the facts:  if you follow this program as it is outlined, you will absolutely get the results you're after.
This is the distillation of my decades of Ski Conditioning experience and it represents the most effective and time efficient methods of training you will encounter.
My strength and endurance are the strongest they've been in more than 10 years.  My balance and agility are close to how they were when I was ski racing in college.  Thanks to Jenn my first day back skiing this year in foot-deep Oregon powder was wonderful.  I was not at all sore or tired afterwards.  I've also enjoyed playing indoor soccer, an all-day yoga seminar and daily workouts that leave me inspired for more!  Kirsten Klug, Ski Conditioning client for 10+ years
This is a program I have implemented with myself and clients that allow us to start our days of ski instruction at 5:30am, on slope at 9am, off slope, as late as, 8pm and home by 10:30pm – and have the energy to do it…repeatedly!
Jennifer was instrumental in helping me shed over 30 pounds and get to a fitness level where I felt confident enough to try for a position on the premiere National Demonstration Team of PSIA.  I have maintained my fitness level and continue to tune up for an even better level of fitness.  As current PSIA-NW Technical Team coach I need to be at my best fitness level to handle every challenge of teaching and skiing at the highest levels.  Jennifer has a superb understanding of fitness and the body and can create custom programs for every individual.  As she is a highly accomplished ski instructor she is also keenly aware of specific movements and skills required for effective skiing performance which helps her tailor fitness training for ski athletes.  Rick Lyons, PSIA-NW Technical Team Coach & Mt. Hood Meadows Training Director & Instructor

I love the variety of tasks that Jenn incorporates, sometimes the sheer number of different things we do in a class astounds me!  I get challenged on so many levels.  My fitness has improved with Jenn's sport-specific training programs and  have allowed me to achieve my goals in skiing and other sports I do.  Specific training to increase strength, balance and coordination have been invaluable to me.  Her programs and classes have shown me that there are about a million more ways to torture myself than I had already thought of!"  Holly Tencer, PSIA-NW DCL Team Member & Mt. Hood Meadows Training Director & Ski Instructor

I never thought the workouts were going to be as intense as they turned out.  Even though, I know we get out of workouts what we put into workouts.  It is great having a knowledgeable trainer giving a sometimes large group of individual's personal attention; you are good at what you do!  Thanks again for the workouts.  Darwin Arnold, Mt. Hood Meadows Ski Instructor

Who is Jennifer Lockwood?
Jennifer Lockwood, Owner & Personal Trainer of PEAK fitness NW, 8 years.
41 year recreational skier.
20 year Certified Health Fitness Instructor, Personal Trainer & Health Coach.
20 year Ski Conditioning provider to weekend warriors, young athletes and professional skiers.
10 year PSIA Alpine Instructor.
7 year PSIA Level III Alpine Ski Instructor & Training Director at Mt. Hood Meadows.
Children's Specialist 2, PSIA-NW
Senior Specialist 1, PSIA-NW
Freestyle Specialist 1, PSIA-NW
Set yourself up for an EPIC Ski Season, register to receive the PEAK Ski Conditioning program at:
www.peakfitnessnw.com/event/peak-ski-conditioning
The FIRST 10 people to register for this program will receive it for ONLY $50!!

  Limited offer.  Take ACTION NOW! 
Start the program NOW, 2nd week of November and by January 1st, 2014 you will have completed 8 weeks and by February 1st you'll finish the entire program!  It is NOT too late – ACT NOW for ONLY $67 & you'll be ready to hammer the bumps, charge the steeps and slice through the trees!