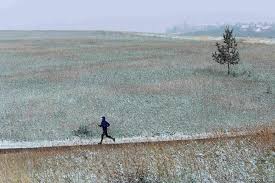 Summer is slowly coming to a close – 90 degree weather in the forecast for the upcoming Northwest weekend. Yet, just last week, as children were return to school snow was falling in Alberta, Colorado and Wyoming. I LOVE the beautiful colors of fall so I hope that the snow stays away just a little longer, however, it is a great reminder that ski season is little as 10 weeks (Thanksgiving) away!
The summer months have provided a great opportunity to get off our boards and explore the outdoors in a variety of ways. I hope that you were able to enjoy the mountains like I was able during the warm months. My family and I went mountain biking, paddleboarding, hiking, trail running and floating. The benefits of summer (and fall) activities for skiing are many:
• Endurance to allow you to ski all day without being wiped out at the end of the day
• Agility and the ability to read the terrain with mountain biking and trail running
• Balance improvement on the paddleboard
• Ahhhhhh, relaxation and rejuvenation – fresh air, green leaves, natures sounds
In addition, we are able to dedicate more time to building our strength foundation. Time off the mountain provides the opportunity to hit the gym, home gym or park for strength building, an important building block for power development necessary in skiing.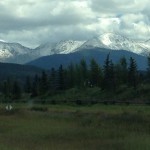 Have you been training for that winter sport you LOVE? It is a SPORT you know! Athletes participate in sports and athletes need to be prepared for the demands of their sport. Good news, you have plenty of time to prepare for the upcoming ski season! You have a minimum of 10 weeks to prepare and up to 14 weeks; ski season, in the Northwest, tends to kick off between the Thanksgiving and Christmas holidays.
Not sure where to start? You have a few options available to you. Check out these links to help you get start:
• 5 Strength Exercises for Skiers: https://www.peakfitnessnw.com/exercise/5-strength-exercises-for-skiers
• 8 Key Components of a PEAK Ski Conditioning Program: https://www.peakfitnessnw.com/news/train-like-a-skier-for-a-lean-physique
• 4 Exercises to Improve Your Balance, The Foundation of Great Skiiing: https://www.peakfitnessnw.com/uncategorized/4-exercises-to-improve-your-balance-the-foundation-of-great-skiing
• 3 Core Exercises to Impact Your Skiing Performance: https://www.peakfitnessnw.com/news/driving-to-the-mountain-3-core-exercises-to-impact-your-skiing-performance
In addition, I will be kicking off an PEAK Ski Conditioning, online, accountability group beginning September 29th and ending 12-weeks later on December 21st, prior to the Christmas/New Years – skiing holidays. This group will follow a 12-week ski specific conditioning program that is time efficient (30 minute workouts), requires minimal equipment, can be completed at home or in gym and DELIVERS MAXIMUM RESULTS!
Here is what participants have to say about the program:


"I recently completed the PEAK Ski Conditioning 12 week program. The program is excellent with a steady increase week to week in difficulty and challenge as you progress through it. The ski specific exercises were varied and complex–keeping me interested and challenged each day. I noticed a direct translation out on the slopes from what I was doing in the gym. First in terms of strength and agility when turning my feet and legs, second a definite increase in ability to balance especially on one leg at a time, third an increase in general leg strength and agility (could hold squats and tucks longer), and, lastly, a definite increase in aerobic ability as well–could maintain hops and jumps for a longer and longer period of time. This program is an excellent way to prepare for the ski season and improve your performance on the snow." Holly Tencer, PSIA-NW Divisional Clinic Leader & Mt. Hood Meadows Training Director
Hear about the program:  http://youtu.be/YXUZ2TJQH0I
You may get more information about the PEAK Ski Conditioning program at:
http://peakskiconditioning.com/
To register for the 12-week PEAK Ski Conditioning program:
https://www.peakfitnessnw.com/event/peak-ski-conditioning
Jennifer is the owner of PEAK fitness NW and 21 year Certified Personal Trainer & Health Coach. Her 12-week PEAK Ski Conditioning program will include 36-30 minute workouts to have your ready to ski slopes with ENERGY! Receive new ski, fitness, health and nutrition tips weekly by sharing your name and email to the right side of this blog!
Fall PEAK fitness NW Ski Conditioning programs have begun, in the Portland Metro area. Go to www.peakfitnessnw.com/events to register and/or for more information. If you have any questions on how you can kick-start an active lifestyle that incorporates the outdoors contact Jennifer Lockwood. She can be reached at jenn@peakfitnessnw.com or 503.913.8385.