How ONE word can make a difference!
ONE Word = Nourish > Adventure
WOW! We are 6 weeks into 2015! Week 7 is almost half way over – have you made progress on your resolutions/goals for 2015? Do you remember them? The last few years I've SIMPLIFIED my New Year's goals to a ONE WORD theme.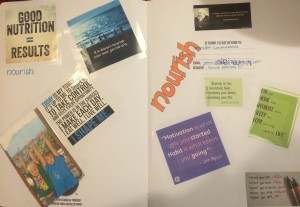 One word? Yep! Words are powerful; can provide a theme, a vision; they are simple, memorable and they STICK! As mentioned in the book, "ONE Word that will change your life" by Jon Gordon, Dan Britton & Jimmy Page, words can create clarity, power, passion and even be life-changing. My suggestion if you are NOT sticking to your resolutions, AGAIN – give ONE word a chance to help you achieve laser-like focus throughout the remainder of 2015.
NOURISH: to provide growth, health and good condition; is my ONE word theme for 2015. Nourish my body, mind, heart, soul, family, business and clients. It's so SIMPLE. All I have to ask myself each day, each action "Is what I'm doing, RIGHT NOW, NOURISHING me?" Simplicity at its best!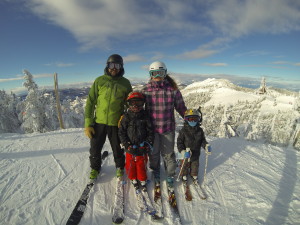 Let me show you the impact that my one word, NOURISH has had on my year to date. First, nourish was my chosen 2015 as 2014 came to end. NOURISHING our and myself began with adventure. Adventure: an exciting or very unusual experience; another important WORD to me that helps me remember to LIVE LIFE! We took our boys to a NEW ski resort, Mission Ridge! Near and dear to me as it was the mountain I skied on at their age…with my father. And it was their first time away from Mt. Hood Meadows and Stevens Pass where the boys learned. Talk about NOURISHING my soul – my father passed on his legacy of adventure to me and now was able to share one of my earliest adventures with them. Shivering up to the cold summit to beautiful views of Mt. Rainier, the Stuart Range and the Columbia River flowing through Wenatchee, sliding down the same runs as I did with my father and sipping hot cocoa in the same lodge after a few cold runs down the sunny slopes of Mission Ridge!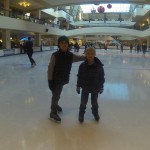 Next, the New Year OFFICIALLY kicked off the nourishing of BRAND NEW adventures – ICE SKATING! The boys were pretty excited, yet timid, because they didn't know mom and dad "knew" how to skate. As I did my best to appear to strong and stable on that silly, super –thin blade under my foot I helped the boys across the ice. How fun to watch them – watch and learn, take small steps, hold the boards around the rink and slowly venture across the ice, fall, get back up, fall get back up, laugh, repeat! Our youngest even put himself in time out off the ice, watched, regrouped and came back out again with our motto "If you're not falling, you're not learning" attitude! SUCCESS – fun, new adventure and my spirit was nourished.
And, just last week, we returned from the ultimate Nourishment vacation in Sayulita, Mexico with my husband, my mother and our boys. I began each morning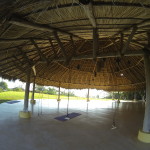 nourishing my body with a great workout under a hilltop, oceanfront palapa (earning my margaritas) followed by a healthy fresh breakfast! The nourishment continued with a host of amazing adventures – ATV beach and jungle ride, ziplining through the jungle, hiking Monkey Mountain (the highest point along this area of Mexican Riveria Nayarit) and exploring unseen (by us) beaches. To see the sense of accomplishment, excitement of new achievements, new knowledge gained, sights seen, SMILES and LAUGHTER will NOURISH my heart, mind, soul and ultimately, my body…for months to come. And the margaritas, you ask? Yes! At times a margarita, sitting in a chair, on the beach as the sunsets into the Pacific Ocean surround by the people most important to me – most certainly is NOURISHING!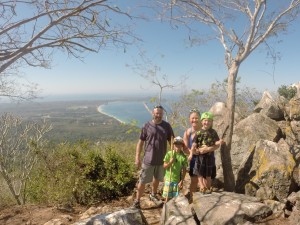 I share this with you to show you the POWER of ONE WORD. All of this has been accomplished in 49 short days. So I ask you, have you started 2015 doing what you've always done? If you HAVE, then you'll get what always gotten..unaccomplished New Years Resolutions! DO something different and SIMPLE! ONE Word. Remember: "What gets your ATTENTION gets your FOCUS. What gets your focus gets DONE! See it. Own it. Personalize it. Internalize it and SHARE it. And like me – in six short weeks you'll beginning achieving…..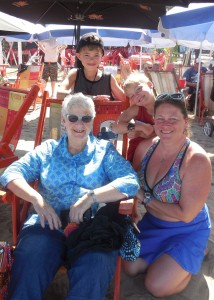 NOURISHment, Adventure & Living LIfe!
Do it NOW. Go to the website, order the book, read it, find your ONE word and begin LIVING it!
More information on the book, can be found at http://getoneword.com/about-the-book/ and is an easy, under 60 minute read to help you discover YOUR word, create an action plan to implement, apply and LIVE your word. Purchase One Word at: http://www.amazon.com/Word-That-Will-Change-Expanded/dp/1118809424/ref=sr_1_1?s=books&ie=UTF8&qid=1424347217&sr=1-1&keywords=one+word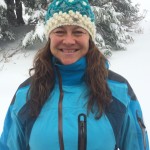 Jennifer is the owner of PEAK fitness NW, 22 year Certified Personal Trainer & Health Coach and Divisional Clinic Leader for PSIA-NW (Professional Ski Instructors of America, Northwest). In 2013, she launched a 12-week PEAK Ski Conditioning program:  36-30 minute workouts to have your ready to ski slopes with ENERGY! Receive new ski, fitness, health and nutrition tips weekly by sharing your name and email to the right side of this blog!
If you have any questions on how you can kick-start an active lifestyle that incorporates the outdoors contact Jennifer Lockwood. She can be reached at jenn@peakfitnessnw.com or 503.913.8385.  PEAK fitness NW program information can be found at:  www.peakfitnessnw.com