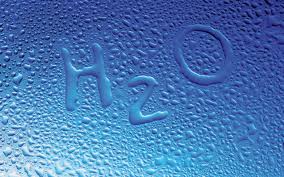 The hottest months of the year are upon us – it was near 100 degrees at 2,000ft in the North Central Cascades a few days ago!  As this hot weather hits us nothing is more important than staying hydrated – especially if you will be outside and active – on the mountain, hiking, biking or on the water!  Water is vital for our life!  Our bodies are 55-65% water; composes 75% of all muscle tissue and about 10% of fatty tissue and due to this make up most people can survive no more than seven days without water.  Every system in your body depends on water.  Water regulates the body's temperature, cushions and protects vital organs and aids in the digestive system.  It also acts within each cell to transport nutrients and dispel waste.    While you can stay hydrated through food intake, juices, soups, and tea – water is a calorie-free option.
Did you know:
7% of adults report no daily consumption of drinking water
36% drink 1-3 cups
35% drink 4-7 cups
22% drink 8 cups or more
Drinking less than 4 cups of water daily has been found to be associated with age (older drink less), region of residence (less in NE, more in South) and several unhealthful behaviors and attitudes like consuming  less than one cup of fruits or vegetables per day, do not exercise, neither gaining or losing weight and eating meals while watching television.
Water:
prevents dehydration.
in your blood transports oxygen to working muscles and carries away lactic acid.
assists in muscle growth.
aids in digestion.
is a coolant.
improves exercise performance.
lubricates joints.
is a cushioning component in your brain, spine and joints.
keeps your skin healthy
slows the aging process.
helps decrease food intake.
transport nutrients and waste products into and out of the cells
How do you lose water in your body?
Breath:   Especially in winter, when you can see your breath!
Perspiration:  In an hour of exercise you can lose more than a quart of water.
Urine.
Bowel movements.
Signs of dehydration:
Dark colored urine
Muscle fatigue
Loss of coordination
Decreased athletic performance
Low energy
Muscle cramps
Hydrated or NOT?  Check the color of your urine:
Too yellow, dark-colored (like apple juice) is concentrated with metabolic wastes = dehydrated
Clear and/or light yellow (like pale lemonade) = hydrated
What about the 8, 8 ounces (1 cup) glasses of water per day?  This is a recommendation for individuals who do not exercise on a regular bases and are sedentary.  Below you will find more appropriate guidelines for water INTAKE if you are active:
EASY MATH:  Half your body weight in water in fluid ounces daily.  Example:  180 lbs = 90 ounces/water/day.
The Institute of Medicine recommends:  104 ounces for men, 72 ounces for women
The Food and Nutrition Board recommends:  125 ounces for men, 91 ounces for women; 80% of hydration can come from beverages and 20% from food
Hydrate enough so that you are NOT thirsty.  Often when you are feeling hungry you're really thirsty.  So, when "feeling" hungry drink eight ounces of water, first.
You are hydrated when your urine is colorless or pale yellow.
When to drink water:
Hydrate often!  Carry a bottle with you and drink throughout the day.
Drink a glass of water when you wake up (1).
When you brush your teeth in the morning (1) and evening (1).
Drink a glass of water with each meal (3) and with snacks (2).
Drink water before, during and after exercise (see below for exact guidelines).
Environment is hot, humid, altitudes:  for skiers, drinking more water when at altitude will help keep blood volume closer to normal.
Illness.
Pregnant or breast-feeding.
By starting with the recommendation above in parenthesis you'll be drinking a minimum of 8, 8 ounce glasses a day.
Performance in sports requires hydration! Sweating a small percentage of your body weight can add stress to the cardiovascular system and even more can impair physical performance, mental sharpness, and coordination. Increase your water intake if you are a heavy sweater!
BEFORE activity: Drink at least 17-20 ounces about two hours prior
DURING activity: Drink 7-10 ounces every 10-20 minutes
AFTER activity: Drink 16-24 ounces for each pound of body weight lost during activity
Sizzling summer temperatures require increased water intake for all individuals – young, old, sedentary and active.  Use the recommendations above to help plan your hydration to keep your body functioning at its best and Get Out.  Get Fit.  Have FUN!
Jennifer is the owner of PEAK fitness NW and 20 year Certified Personal Trainer & Health Coach.  Her soon to be released 12-week PEAK Ski Conditioning program will include additional hydration and nutrition tips for on the mountain.  Receive new ski, fitness, health and nutrition tips weekly by sharing your name and email to the right side of this blog!
New PEAK fitness NW Ski Conditioning programs are beginning, in the Portland Metro area, on Monday, July 8th and Thursday, July 11th!  Go to www.peakfitnessnw.com/events for more information on the July/August 2 for 1 SPECIAL!  If you have any questions on how you can kick-start an active lifestyle that incorporates the outdoors contact Jennifer Lockwood.  She can be reached at jenn@peakfitnessnw.com or 503.913.8385.