Gain an Extra Step on the Competition!

PEAK fitness NW is excited to announce the addition of Sports Performance programs.  Our focus is on aspiring athletes ages eight and up – building champion athletes and winners in life!  Our coaches will provide world-class teaching, motivation and RESULTS!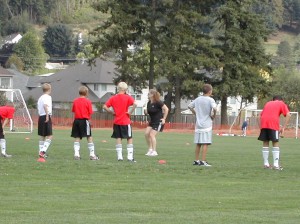 Our goal is teach athletes to move effectively and efficiently by creating more productive, powerful and injury-free athletes.   We have many custom workout options for athletes to train as a team, small group or privately.  Many sessions are taught in a team setting, yet allow every athlete to experience success by emphasizing individual progress.  Every workout is progressive, periodized and performance enhancing.
MISSION:
Develop well-rounded, functionally strong, powerful, fast, healthy and fit athletes.
VISION:
A specific sports performance program designed to create the complete athlete.  Our programs will address the physical, nutritional and mental aspects of athletic conditioning.
MOTTO:
Train Smart.  Train Hard.  Have FUN!
Sports Performance Director Experience:  Jennifer Lockwood, is a 19 year degreed, certified and experienced trainer.  Her athletic background includes Level III Professional Ski Instructor of America and Mt. Hood Meadows Ski School Training Director, Crew/Rowing (collegiate), Softball (collegiate), Basketball, Soccer, and Volleyball (high school).
Her training clients have ranged from successful high school, college and professional athletes including:
Hope Solo, USA Women's Olympic Goaltender '12
Scott Gomez –'11 Montreal Canadiens, '07 New Jersey Devils Play-Off Center, '00 NHL Rookie of the Year
Brian Boucher – '11 Carolina Hurricanes, '95 Philadelphia Flyers 1st round draft pick
Heather Madison, University of Oregon Volleyball
Liz Duncan, Washington State University Women's Soccer
Cheryl Gies, University of Washington Women's Soccer
Jeremy Taylor, Washington State University Men's Golf, Washington State AA 1999 State Golf Champion
Sports Performance Testimonials:
" Jennifer designed and implemented excellent off-season and in- season training programs for our athletes.  Jennifer's rapport with the athletes was excellent and she gained full respect from all of them and the rest of the staff as well."  Bob Loucks, Master Coach, Canadian Hockey Association
"Jennifer taught me how important strength development is for me as I prepare for pro hockey.  Jennifer has the ability to communicate and work effectively with committed athletes.   I would strongly recommend her to anyone serious about improving their strength development." Brian Boucher,Columbus Blue Jackets NHL Goaltender
"Jennifer's leadership, advice and experience were critical for our conditioning program and much appreciated by all involved."  Don Hay, Vancouver Giants Head Coach, WHL
Form Your Own Team:  Do you have a team of athletes that would like specific training for their sport?  Pick your days and times with 5 or more athletes and we will design a specific conditioning program for your team!
Youth Athletic Conditioning, 8-12 years of age
Focuses on developing all the fitness skills necessary to develop a well-rounded athlete.  A high-intensity, motivational and exciting program that implements safe and fun training methods to develop balance, speed, agility, quickness, total body strength, flexibility and sportsmanship.
Junior Athletic Conditioning, 13-15 years of age
Focuses teaching young athletes the proper way to train and the necessity of consistency, commitment, motivation, determination, and goal setting.  The goal is to improve an individual athlete's functional weaknesses, increase their athletic performance through strength, movement training and reduce unnecessary sports related injuries, all while having FUN!
High School Athletic Conditioning, 16-18 years of age
Designed for athletes wanting to improve their performance, striving to be in top physical shape and aspiring to be the best athlete they can be.  This program will be high intensity, motivational and comprehensive… providing maximum results!
College/Adult Athletic Conditioning, 18+ years of age
Faster.  Stronger.  Quicker.  Whatever your reason, whatever your passion, whatever your goals……Adult Athletic Conditioning is an intense, all-encompassing way to get there. 18+ years of age
Let us test your limits, take you to new levels, and just make you better!  Customized packages available for those with specific sports goals or training requirements.
Sports Performance Benefits:
Speed
Agility
Quickness
Balance
Acceleration
Positive Self-Esteem
Lateral Movement
Explosiveness
Enhanced Stamina
Strength
Stability
Power
Core Strength
Vertical Leap
Eye-Hand Coordination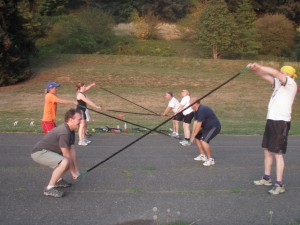 Previous Sports Performance Programs:
Ski & Snowboard
Soccer
Hockey
Golf
Tennis
Volleyball
Gymnastics
5+ participants